Trading T-Mac is Really Really Hard!
By: Orlando Magic GM John Weisbrod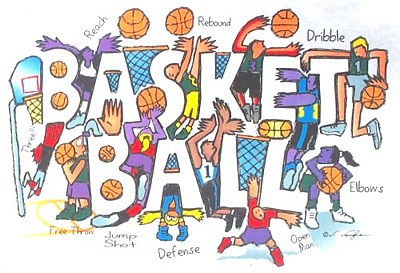 "We play defense in hockey too :) "

As General Manager, I am forced with many tough decisions every day. For instance, I had to choose between a red tie and a blue tie today. Can you imagine how fucking hard that shit is? I work hard every day to look my best. Also, I run a basketball team. People tell me things like "You don't know shit about basketball" and "Go back to hockey", but I ignore them. They're just jealous. Recently I have learned that Tracy McGrady wants to leave the Magic. And unlike the past with Shaq, I am determined to get something from him. Here are some of the offers I've received.
Houston: Steve Francis, Cuttino Mobley and Kelvin Cato
I don't like this deal because of two things. First, Steve Francis has gigantic lips. Have you seen those things? They're massive! And who the hell is Kelvin Cato? I've never even heard of that guy! Fuck Steve Francis, I want Ron Francis. Now THAT guy is a player. Tough as steel. Hey, that's a good idea, let me call up Toronto real quick.

Indiana: Johnathan Bender, Al Harrington, and Jeff Foster
I just got off the phone with my close friend and NBA Insider Scott Layden, and he tells me that Larry Bird suggested we get more white players. None of these guys are white, so they can't be any good. And that one guy has a name based on an alcoholic robot from a cartoon, so I bet he hangs out with Vin Baker all the time. Call me when you have a French Canadian guy to cover the net, please.

LA Clippers: Corey Maggette, Chris Wilcox and the No. 4 pick
Sure, the first two guys are okay, but what good does the #4 pick do me? I already have the #1 pick and I'm taking Alexander Ovetchkin. No thanks.

"Steve Francis can shove a turnip in his ass and call me in the morning! Ron Francis all the way, baby!"
Phoenix: Shawn Marion, Casey Jacobsen and the No. 7 pick
They want to give me an even worse pick than LA did. Marion and Casey are girls names, and I'm only interested in tough players. Like Sergei Samsonov. His fucking name is SAMSON! He's gotta be strong. And Theoren Fleury! That sounds a lot like Fury, and God knows we could use some fury in our games.
So in conclusion, none of those teams have what I want. But since I started writing this column, I received a phone call from my good friend, Isiah Thomas. I am proud to announce that the Orlando Magic has traded Tracy McGrady to New York for Tim Thomas, Stephon Marbury, Jaromir Jagr, and Eric Lindros. I know what you're thinking. Lindros has Concussion problems, but in his defense, he's still tougher than Juwan Howard.
Next season is going to be AWESOME.