Message Me To Find Out
By: Jeff Green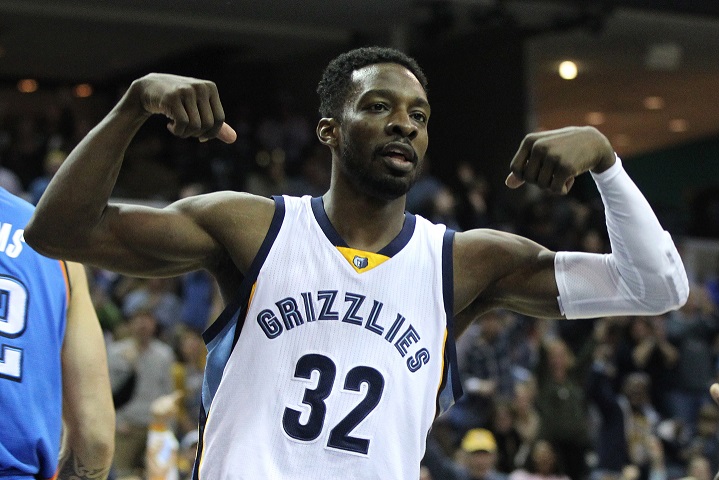 You know that episode of 30 Rock where there's that doctor who is an incredible tennis player and basically does everything really well? It's my favorite episode of any tv show I think I've ever seen and I don't think that's a coincidence. Despite never finishing that episode (I'm always so tired) it really illustrates what life is like for me as a NBA player. So many teams out there trade for me and I don't think it's a coincidence. Everyone wants me. GMs find me, trade for me, pay me, no one lets me stay on the market for very long. I am the doctor. I'm handsome, talented, and I do everything really, really well. I guess I'm just one of those people! My girlfriend is obviously a lot more attractive, though. Like I would have sex with a woman who eats hoagies. I don't even ride horses!
But to compare myself to a character in a silly tv show doesn't really do myself any justice. I don't want to sound arrogant or anything but, I mean, I'm just very good. Is it really arrogance if you can back it up? There are incredibly attractive women across the globe who can back me up on this. To feel wanted is complete validation. It's knowing that what you are doing is correct, and nothing should be changed whatsoever. I mean, there is a team, and, first off, did you even know there is a pro basketball team in Orlando? It's not just a place where people eat each others faces and go to religious theme parks. There is a real team there, and they are paying me $15 million dollars this coming year! They just called me up and they were like, "Jeff, do you want to come to Orlando to play basketball?" and I just did it, for $15 million. I tried to get more because 15 is not the highest number but some other guy takes care of that for me. I just concentrate on being as good as I was ten years ago and maintaining that excellence. My dentist agreed with me and he graduated college too.
If that sounds like a lot of money, it's because it probably is. I just hand it all over to some Jewish guy and he takes care of it, after he strokes my hair and tells me how beautiful my jumper is. I think I finished college so I know the value of a dollar. I'm black so I was a slave once. I've been through quite a bit in my life. Did you know my mother carried me for 9 months and then I flew out and dunked on my father, who was black so he was probably not around? Another trivia tidbit for you: My favorite holiday is Christmas. Jesus was born, and He is king. You are supposed to capitalize the H when you refer to Jesus the third-person form of a verb. Anyway, Christmas is dope because you get presents and every year my agent and manager, and my whole crew, actually, give me nuggets of gold every year. They tell me it embodies my game, and I could not agree more. Gold is the high standard, and not only that but Fool's is the best you'll find at any jeweler.
Donald Trump makes some good points but we have to remember some other things. Homelessness. World hunger. Kenya. We have issues that need to be solved. Black Lives Matter. Women's Suffering. Dairy. I play basketball for a lot of things but when I get a call from George's Town and they ask me for help as a fill AND a thropist then I would be a pretty big asshole to say no. NBA Cares. That reminds me, I need make sure I'm in one of those commercials with the soft music. I'm just so tired. I'm definitely not going to make it through this 30 Rock episode again.
Do you know they make pills so that you can sleep now? They don't taste as good as these other ones bbbbbbbbbbbbbbbbbbbbbbbbbbbf
gggggggggggggggggggggggggggv
fdd
ffffffffffffffffffffffffffffffffffffffffff
fffffffffffffffffffffffffffffffffffffffffffffffffffffffffffffffffff
There are no more barriers to cross. All I have in common with the uncontrollable and the insane, the vicious and the evil, all the mayhem I have caused and my utter indifference toward it I have now surpassed. My pain is constant and sharp, and I do not hope for a better world for anyone. In fact, I want my pain to be inflicted on others. I want no one to escape. But even after admitting this, there is no catharsis; my punishment continues to elude me, and I gain no deeper knowledge of myself. No new knowledge can be extracted from my telling. This confession has meant nothing.
Follow Emilio Escobar on Twitter