The Worst Time of Year: Central Division
By: Emilio Escobar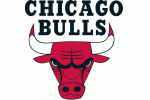 NO.
NAME
POS
AGE
HT
WT
COLLEGE
2010-2011 Salary
3
Omer Asik
C
24
7-0
255
N/A
$1,721,000
Go ome.
6
Keith Bogans
SG
30
6-5
215
Kentucky
$1,600,000
Basketball's fools gold. Many an NBA coach have lost their job giving you too many minutes.
5
Carlos Boozer
PF
28
6-9
266
Duke
$14,400,000
The way I tell if it's the beginning of the season is by checking if Boozer is wearing a suit or not.
11
Ronnie Brewer
SG
25
6-7
227
Arkansas
$4,750,000
Traded to Memphis and immediately killed his season. I can't imagine why he had to leave.
9
Luol Deng
SF
25
6-9
220
Duke
$11,345,000
Imagine how good he'd be if he played!
22
Taj Gibson
F
25
6-9
225
USC
$1,117,680
Sam Smith would campaign for a small piece of dog shit to win Rookie of the Year if it had a Bulls jersey on. Did I say 'would'? I meant 'did.'
16
James Johnson
SF
23
6-9
245
Wake Forest
$1,713,600
Boring name, boring game, don't care. He won't amount to anything anyway.
26
Kyle Korver
SG
29
6-7
212
Creighton
$5,000,000
Paying $5 million for a guy to stand there and shoot seems pretty stupid if there's nobody else to score near the basket.
15
John Lucas
PG
27
5-11
165
Oklahoma State
$854,389
Daddy's best mistake on cocaine back in camp to get cut on the last day yet again.
13
Joakim Noah
C
25
6-11
232
Florida
$3,128,536
He might be an automatic double-double but to me, he still looks like that shady guy with a name like Loki who lives under the pier and tries to sell me pills.
43
Roger Powell
SF
27
6-6
225
Illinois
N/A
Plays like a black hole... or a Colon!
1
Derrick Rose
PG
22
6-3
190
Memphis
$5,546,160
I imagine walking into Derrick Rose's bedroom and seeing him laying in bed trying to reach a Skittles vending machine with a giant knife while watching Mr. Magoo.
24
Brian Scalabrine
PF
32
6-9
235
USC
$854,389
Looking forward to the new Walter Matthau movie "I'm Better Than Scalabrine."
40
Kurt Thomas
C
38
6-9
230
TCU
$1,800,000
He's played for 8 teams now and I honestly thought it was closer to double that. New York is still trying to trade him.
32
C.J. Watson
PG
26
6-2
175
Tennessee
$3,600,000
Golden State inflated stats strike again.
25
Kyle Weaver
SG
24
6-6
201
Washington State
$854,389
I will continue to make fun of grown men named Kyle for as long as I live. Weaver is not helping the cause against this.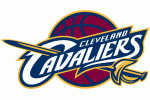 NO.
NAME
POS
AGE
HT
WT
COLLEGE
2010-2011 Salary
8
Christian Eyenga
G
21
6-6
210
N/A
$1,020,960
My favorite moment of the 2008 NBA Draft? Eyenga's highlight reel, which was him dunking in a gym with about 4 people in it. Yes, really.
1
Daniel Gibson
PG
24
6-2
200
Texas
$4,015,334
I would never promote my nickname if it were 'Boobie,' especially if I played like rotten breast milk.
12
Joey Graham
SG
28
6-7
225
Oklahoma State
$992,680
The Sans LeBron era is off to a good start when you can lure this guy away from the rec league.
14
Daniel Green
G
23
6-6
210
North Carolina
$762,195
Can't start on your college team? Well, you can play for our professional team!
6
Manny Harris
G
21
6-5
185
Michigan
N/A
Volume scorer in college with no jumper and suddenly grew 2 inches! Guys like him can't even play in Europe.
21
J.J. Hickson
PF
22
6-9
242
North Carolina State
$1,528,920
I can't believe a team that's contending would not give up J.J. Hickson in a trade. He did look good in that gym with 4 people, though.
5
Ryan Hollins
C
26
7-0
230
UCLA
$2,333,333
If you're going to be one of those hustle guys, don't be a 7'0 string bean that can't body anyone up.
9
Cedric Jackson
G
24
6-3
190
Cleveland State
$40,375
I can finally say I make more than an NBA player. He's in Cleveland though so he's probably still in a 3 bedroom downtown loft with a coke habit.
4
Antawn Jamison
PF
34
6-9
235
North Carolina
$13,358,905
Antawn Jamison infects another team yet again. If you want a lottery pick, just sign or trade for this guy. Eventually, it'll happen.
10
Tasmin Mitchell
F
24
6-7
240
LSU
N/A
You have Tasmin Mitchell so stop bitching, Cleveland. Skies aren't always gloomy!
15
Jamario Moon
SF
30
6-8
200
N/A
$3,000,000
Comes out of nowhere to make a name for himself by dunking on everyone. Consults LeBron's PR people and decides he should definitely shoot a lot more threes.
18
Anthony Parker
SG
35
6-6
215
Bradley
$2,855,769
This is what you left Europe for: To fight with Mo Williams for jumpers.
44
Leon Powe
PF
26
6-8
240
California
$915,852
This is what you've constantly rehabbed for: To rebound all of Mo Williams' misses and never see the ball again.
24
Samardo Samuels
PF
21
6-9
260
Louisville
$500,000
"You're not going to believe this. Samardo Samuels is in the table right behind me at Burger King!" This has never been said unless Samardo was with Sam Mack and some ski masks, which is more likely than him making this roster.
3
Ramon Sessions
PG
24
6-3
190
N/A
$3,964,320
"If I could've done it all over again? I wouldn't change a thing... except I would have written '24 Assists' on a piece of cardboard and had my picture taken with it."
17
Anderson Varejao
PF
28
6-11
260
N/A
$7,281,818
Die LeBron, Die.
31
Jawad Williams
F
27
6-9
218
North Carolina
$1,029,389
Jawad is some goofy character in a lost Friday sequel, not a professional basketball player, right? He has white people asking if they can touch his hair and loves his grandma. I'm pretty sure that's how it goes.
2
Mo Williams
PG
27
6-1
190
Alabama
$9,300,000
I wasn't going to bother writing a review for Mo but he complained long enough so I had to let him in.
33
Loren Woods
C
32
7-2
260
Arizona
N/A
He's certainly come a long way for a skinny kid that was too scared to replace Tim Duncan at Wake Forest so he transferred to Arizona and played like a scared skinny kid the rest of his career. He surrre has!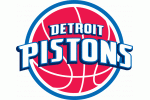 NO.
NAME
POS
AGE
HT
WT
COLLEGE
2010-2011 Salary
12
Will Bynum
PG
27
6-0
185
Georgia Tech
$3,250,000
How do you know you're a bad team? When Will Bynum is on the billboard in front of your arena.
5
Austin Daye
SF
22
6-11
200
Gonzaga
$1,803,720
I've read that Detroit wants to play him at guard. I really want to see this just for the 10 steals that will come immediately thereafter.
7
Ben Gordon
SG
27
6-3
200
Connecticut
$10,800,000
$60 million for a sixth man might seem crazy to you and me, but, you see, you have to account for inflation at the short combo guard position and future demand for streaky shooting.
32
Richard Hamilton
SG
32
6-7
193
Connecticut
$12,500,000
You got him for three more years, Pistons fans! And what a bargain!
20
Vernon Hamilton
PG
25
6-0
195
Clemson
N/A
There's no way you're beating out Rodney Stuckey and Will Bynum, my man.
33
Jonas Jerebko
F
23
6-10
231
N/A
$762,195
The definition of "blah" when it comes to basketball has already blown his knee out. So that's good.
54
Jason Maxiell
PF
27
6-7
260
Cincinnati
$5,000,000
The Pistons had to lock this guy up because there just aren't that many short, fat power forwards out there. You'd probably have to go to 9 Mile Road to find another one.
1
Tracy McGrady
SG
31
6-8
223
N/A
$854,389
"In no particular order, I'd like to blame my teammates, lazy eye, knee, back, fans, lack of help, and management for not allowing me to win when I richly deserve izZzZzZzZzZzZzZ."
10
Greg Monroe
PF
20
6-11
250
Georgetown
$2,798,040
"I like to play point center!" is probably the phrase you hear least on the playground.
22
Tayshaun Prince
SF
30
6-9
215
Kentucky
$11,148,760
I thought Avery Johnson was coaching this team when I saw Prince playing point forward.
3
Rodney Stuckey
PG
24
6-5
205
Eastern Washington
$2,767,126
When you have a bad year, you grow two inches! Stuckey will be a center soon.
35
DaJuan Summers
F
22
6-8
240
Georgetown
$762,195
All those articles written on how Summers is a sleeper and Detroit is back. Are those being read by children in Nicaragua wearing Colts Super Bowl champions shirts?
31
Charlie Villanueva
PF
26
6-11
232
Connecticut
$7,020,000
Who knew that being coated in failure works better than Nair?
6
Ben Wallace
C
36
6-9
240
Virginia Union
$2,080,000
The mark of a clueless organization: playing old veterans as the season continues to slip away.
23
Terrico White
SG
20
6-5
213
Mississippi
$473,604
I had no idea who he was so I looked him up and he looks like Dwyane Wade in the face. That will come in handy when he's mistaken for Wade in Turkey.
9
Chris Wilcox
PF
28
6-10
235
Maryland
$3,000,000
Eight years later, still skating by on the 'upside' label; yet, most are not aware he's not 20 anymore.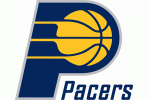 NO.
NAME
POS
AGE
HT
WT
COLLEGE
2010-2011 Salary
4
Lance Allred
C
29
6-11
250
Weber State
N/A
A 'Lance' is usually an Eagle Scout, loves his mother, and those Steve Martin 'Father of the Bride' films. Under no circumstances do you let him catch a pass down low in an NBA game or let him near a pregnant woman on a flight of stairs.
2
Darren Collison
PG
23
6-0
160
UCLA
$1,361,040
Small sample sizes + jumping to conclusions = Larry Bird
17
Mike Dunleavy
SF
30
6-9
230
Duke
$10,561,984
If you give them one decent season here and there, people think you have a huge upside as long as you don't remind them you're 30 years old.
5
T.J. Ford
PG
27
6-0
165
Texas
$8,500,000
Every time you step in gum, TJ Ford has either slipped a disk in his back or lost a starting point guard job to someone infinitely less talented than he is.
10
Jeff Foster
C
33
6-11
250
Texas State
$6,655,000
"And the emergency exit signs are next to the door. If you need anything, a towel, my starting job, please, PLEASE, feel free to ask."
24
Paul George
SF
20
6-8
210
Fresno State
$2,238,360
Larry Bird just loves plucking those guys you never heard of out of the draft! That's why his teams are always in the playoffs nowadays.
33
Danny Granger
SF
27
6-8
228
New Mexico
$10,973,202
If you hand Danny some garbage to throw away, he'd try to toss it at the basket that's 23 feet away instead of the one sitting right in front of him.
50
Tyler Hansbrough
PF
24
6-9
250
North Carolina
$1,998,600
If you rebound the ball enough, some of your blind layups are bound to go through the hoop. Or so you would think!
55
Roy Hibbert
C
23
7-2
278
Georgetown
$1,685,280
Routinely during games, other players will tell Roy to "take the rocks out of your shoes if it hurts so much." Poor Roy has no idea what they're talking about. Then he's called for his 5th personal in the 2nd quarter.
1
Dahntay Jones
SG
29
6-6
210
Duke
$2,500,000
Another "living off an undeserved reputation given to him by some random coach" guy, decided he needed to start shooting, too!
44
Solomon Jones
C
26
6-10
245
South Florida
$1,500,000
Still waiting for the first worthwhile professional athlete named Solomon to come around. It's not happening in Indiana.
32
Josh McRoberts
PF
23
6-10
240
Duke
$885,120
Well, he sure can dunk!
41
James Posey
SF
33
6-8
217
Xavier
$7,148,800
After only going to teams that were chasing rings, karma finally bit him in the dick and now he's stuck. But unlike Wade, it'll go away in a couple of years.
22
A.J. Price
G
24
6-2
181
Connecticut
$762,195
To go from an idiot that steals laptops to college star to 2nd round pick, to being handed the starting job with 'future' written all over it, to being pushed down to 3rd string in favor of two shorter point guards. Hope you kept those laptops.
15
Magnum Rolle
F
24
6-11
225
Louisiana Tech
$473,604
6'11 and 225 means you'll be getting tips from Carlos Rogers on how to be a productive NBA 9th man, at best.
25
Brandon Rush
SG
25
6-6
210
Kansas
$2,069,040
Brandon, it really is ok to shoot. Nobody on this roster is going to take your job.
6
Lance Stephenson
SG
20
6-5
210
Cincinnati
$750,000
Word around town is Lance found the magical fairy that gives a random basketball player 3 chances and Stephenson got it pregnant and pushed it down some stairs. And one!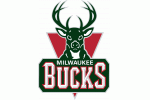 NO.
NAME
POS
AGE
HT
WT
COLLEGE
2010-2011 Salary
6
Andrew Bogut
C
25
7-0
260
Utah
$11,000,000
Bogut: Australian for season-ending surgery.
11
Earl Boykins
PG
34
5-5
133
Eastern Michigan
$854,389
Kudos to signing a 34 year old 5'5 shooting guard, Bucks. With your reputation for signing guys like Salmons and Gooden, I know you know what you're doing.
40
Jon Brockman
F
23
6-7
255
Washington
$1,000,000
I thought Jamie Feick retired.
10
Carlos Delfino
SF
28
6-6
230
N/A
$3,500,000
Lured away from playing overseas to be John Salmons and Michael Redd's backup. At least it's not the Raptors.
55
Keyon Dooling
G
30
6-3
195
Missouri
$2,080,000
Nothing is more underwhelming than hearing your team has signed Keyon Dooling. It's like you're an NBA player hearing you have HPV.
17
Chris Douglas-Roberts
SF
23
6-7
210
Memphis
$854,389
Not a good sign when you're young and a rebuilding team trades you for pennies.
23
Tiny Gallon
F
19
6-9
290
Oklahoma
$473,604
Ha ha ha, what an ironic name! Anyway, you're cut.
0
Drew Gooden
PF
29
6-10
250
Kansas
$5,765,000
High-functioning retards sometimes play games but they don't usually get paid almost $6 million a year to do it. Also, this is his 10th team and he's 29 years old.
9
Darington Hobson
F
23
6-7
210
New Mexico
$473,604
A daredevil's name in a D-Leaguer's body.
7
Ersan Ilyasova
PF
23
6-10
235
N/A
$2,320,500
"We're two deep at every position" doesn't really count if every player is equally and painfully as average as the next.
3
Brandon Jennings
PG
21
6-1
169
N/A
$2,331,120
To all of you awful NBA bloggers: Rookie of the Year isn't given to you if your team happens to be better. You should still have to be able to shoot better than, oh, say, 37%. I'm not setting the bar terribly high here.
13
Chris Kramer
G
0
0-0
00
Purdue
N/A
The size of an atom, he'd still shoot better than Jennings from 20 feet.
5
Corey Maggette
SF
30
6-6
225
Duke
$9,600,000
My favorite Maggette game from last year is the one where he started 0-14 from the field but still finished with 18 or so points.
12
Luc Richard Mbah a Moute
SF
24
6-8
230
UCLA
$854,389
Starting by default, soon to lose the job to High-Functioning Retard himself, and was only starting because Skiles gets a hard-on for random untalented players that try oh so hard on one end of the floor. Then the Spurs will get him and treat him like Malik Rose, give him $42 million and end up on the Knicks.
22
Michael Redd
SG
31
6-6
215
Ohio State
$18,300,000
The irony of being a gunner that hardly sees the paint: Injuring your knee repeatedly, the last time being on a fast break. The worst part is you lost your job to a piece of shit like...
15
John Salmons
SG
30
6-6
207
Miami (FL)
$8,000,000
Watching him gun for a contract the past three seasons was enough to make me angry. I can't imagine having to be a Kings or Bulls fan in that time. You got your precious deal, John, so you can pass the ball now.
8
Larry Sanders
PF
21
6-11
235
Virginia Commonwealth
$1,731,960
How many bad "It's the Larry Sanders show out there!" jokes will we hear over the next few seasons? I hope he busts just so I won't hear it.
54
Brian Skinner
FC
34
6-9
255
Baylor
$854,389
"See that couch? Leather! And I owe it all to this pubic hair on my chin!"
Follow Emilio Escobar on Twitter