The Worst Time of the Year: Pacific Division
By: Emilio Escobar
The Lakers are supposed to win the division when Grape Ape can't stay healthy, Kobe can't stop raping women, Karl's more interested in big wheels and self-assurance books than winning and Gary can't stop laughing over the fact that his backup is Derek Fisher. Sounds like a season to me!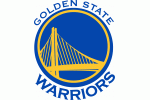 | | |
| --- | --- |
| Brian Cardinal 6'8 245 F | A guy known for his hustle in college became a 1st round pick by Detroit. How the fuck did that happen? |
| Calbert Cheaney 6'7 217 G/F | He was once the best college player in America. Then he became the shooting guard that didn't shoot while playing in Washington. Now he's known as "another player from Indiana that didn't live up to his potential." |
| Speedy Claxton 5'11 166 G | One decent game in the finals and he got a big payday. He's only had two major season-ending injuries. Good call, Golden State. |
| Erick Dampier 6'11 265 C | The center with the FG% of a point guard. How does that happen? It's not like he plays on the perimeter either. Also, how many other NBA players have there been who were already balding coming out of college? |
| Mike Dunleavy 6'9 230 G/F | For his birthday this year he got to be a NBA lottery pick. I hope he's saving his birthday money. |
| Evan Eschmeyer 6'11 250 C | He runs like he has small animals clinging to his legs. |
| Adonal Foyle 6'10 265 C | He's a great political thinker who spreads his ideas. He's also a one-dimensional center whose only asset to his team is his ability to block shots. |
| Zendon Hamilton 6'11 250 F | With a name like Zendon, don't you need like a giant walking stick and a long white beard? |
| Avery Johnson 5'11 185 G | Avery continues to receive anal sex from David Robinson in return for giving Avery an NBA career. |
| Popeye Jones 6'8 265 F | One of the goofiest faces you'll ever come across but the bitch can rebound. He, himself, could still get you around 8 boards a game while his ears alone could get you a respectable 4 or 5. |
| George McCloud 6'8 225 G/F | He's still chucking 3's left and right. |
| Troy Murphy 6'11 245 F | He'll probably end up as one of the most improved players in the league yet again but he still looks like he belongs in an 8th grade classroom. Does he bring a lunch box with him to the NBA groupie hotel room? |
| Mickael Pietrus 6'6 200 G/F | The "Michael Jordan of Europe" looks more like "The Corey Benjamin of America" right now. No jump shot, all athleticism. |
| Jason Richardson 6'6 220 G | Even more athleticism and he could probably jump over a small building but his jump shot makes doves cry. |
| Clifford Robinson 6'10 240 F/C | As Detroit's starting center in the playoffs he registered a whopping 0 rebounds in one game while getting a very fair amount of minutes. Fantastic trade, Golden State. He's the only center who is absolutely terrified of the paint. |
| Pepe Sanchez 6'4 195 G | He can play a little defense and that's about it. Still, he keeps bouncing around. |
| Nick Van Exel 6'1 195 G | When Nick ends up on bad teams he ends up challenging for the scoring title. He'll need to because nobody on this team can shoot. |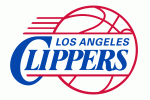 | | |
| --- | --- |
| Elton Brand 6'8 265 F | The most consistent player around is in the running for the Shareef Abdur-Rahim award for being able to somehow land on shitty teams year after year. |
| Jason Crowe 6'4 180 G | Never heard of you. |
| Keyon Dooling 6'3 196 G | Another busted lottery pick who was never a point guard and never that good to begin with. |
| Predrag Drobnjak 6'11 270 C | Who doesn't love another jump shooting center when you already have Wang on the roster? |
| Melvin Ely 6'10 260 C | Do the Clippers make a hobby out of taking Jerry Tarkanian players? And people wonder why locker room chemistry sucks on this team. |
| Tremaine Fowlkes 6'6 212 F | Former CBAer may have found a home. Off-court troubles landed him in the CBA in the first place and they'll probably lead him back there sooner or later. |
| Marcus Hatten 6'0 158 G | He's just another version of Eddie House. |
| Eddie House 6'1 175 G | Shooting guard trapped in a point guard's body who never heard of the word "pass". In fact, when he hears the word "pass" he probably thinks "shoot". And when people mention Eddie as "good" we immediately remember he's "not that good". |
| Marko Jaric 6'7 198 G/F | There should be a law passed so that he can play while he smokes an almost-finished cigarette while sounding like that mole kid from the South Park movie bitching about America. |
| Chris Kaman 7'0 255 C | The next in a long line of white American centers who were lottery picks that turned out to be busts. |
| Corey Maggette 6'6 228 G/F | He improves every year and reminds Orlando management why they're a bunch of retards. |
| Josh Moore 7'2 328 C | A big fat heralded center at Michigan is now a big fat heralded inevitable cut. |
| Olden Polynice 6'10 250 C | Not only is he impersonating officers but he's masquerading as an NBA player this year as well. |
| Glen Rice 6'8 228 F | He was traded to the Jazz, who then cut him. He said he wanted to play for a playoff team, hence the reason why Utah cut him. Then he signed with the Clippers. Huh? |
| Quentin Richardson 6'5 238 G | Did he forget how to play last year? Or is he missing his cocaine buddy Darius? |
| Quinton Ross 6'6 195 G | Never heard of you either. |
| Sofoklis Schortsanitis 6'9 255 F/C | Will that name fit on the back of his jersey? Luckily, LA will probably never have to worry about it. |
| Bobby Simmons 6'7 210 G/F | If he couldn't manage to live up to any pressure in college, why would be do any better in the NBA? |
| ZhiZhi Wang 7'1 284 C | The most disinterested NBA player on the entire planet. It almost looks like it hurts him to run the court. |
| Chris Wilcox 6'10 221 F | Absolutely no NBA skills whatsoever and he was drafted in the lottery for his "NBA body". Last time I checked 220lbs wasn't that big for a 6'10 guy. |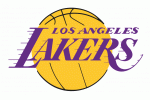 | | |
| --- | --- |
| Kobe Bryant 6'6 220 G | It turns out it was Kobe who had sex with 3 men in 3 days and not the girl. ZING! But in all seriousness, his fantasy stats are going to get raped when he starts missing games for the trial. |
| Eric Chenowith 7'1 270 C | Geesh. |
| Brian Cook 6'9 234 F | Yikes. |
| Derek Fisher 6'1 200 G | He looks like the AFLAC duck. Plays like it too. |
| Rick Fox 6'7 235 F | He's out till January for finally getting that one horrific injury every non-LA fan has prayed for. |
| Devean George 6'8 240 F | Way to show those Lakers you were worth that midlevel exception, Devean! |
| Horace Grant 6'10 245 F/C | Will your knees, goggles, back, and attitude hold up for an entire year? Or will your twin show up again? |
| Karl Malone 6'9 259 F | Here's the deal, Karl: If you finally get your stupid ring that you alienated Utah fans for then we don't want to hear your stupid redneck accent or see your 18-wheeler anymore. Deal? |
| Stanislav Medvedenko 6'10 255 F | When you're so bad that the team turns to 38-year-old Horace Grant to play your minutes, you're terrible. |
| Shaquille O'Neal 7'1 340 C | Reportedly he was at 380lbs last year during the playoffs and people still wonder why he has feet problems. Also, his contract extension he signed for 3 years just kicked in and he's already bitching about getting another one after saying he would only play basketball until he's "about 30". |
| Jannero Pargo 6'1 175 G | He actually outplayed Derek Fisher in the playoffs because Fisher is a piece of garbage for a basketball player. Present-day Michael J. Fox could outplay Derek Fisher, though. |
| Gary Payton 6'4 180 G | It will be fun to watch him fist fight someone over the ball; against his defenders and his own teammates. |
| Stephane Pelle 6'8 250 F | Did you really think you were making this team? Try the other team down the hall. |
| Kareem Rush 6'6 215 G | Remember when he was the best scorer in the NCAA? That seems like centuries ago now. |
| Bryon Russell 6'7 225 G/F | 1998 seems so long ago, doesn't it? |
| Jamal Sampson 6'11 235 F/C | Another uncoordinated center who came out of college way too early and will end up in the NBDL when it's all said and done. Do you still wanna talk to Sampson? |
| Ime Udoka 6'6 215 F | Ima make sure Ime does not make this team. |
| Luke Walton 6'8 245 F | NO MORE FUCKING WALTONS! Can't David Stern set a Walton limit on the league? |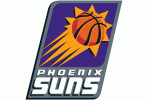 | | |
| --- | --- |
| Robert Archibald 6'11 250 F | Wow. It hurts your eyes to watch him play basketball. |
| Leandrinho Barbosa 6'3 176 G | He can't speak english but he's going to direct his teammates on the court? How? |
| Zarko Cabarkapa 6'11 235 F | If he's any good then the Suns will just trade him for more swingmen and undersized centers. |
| Tom Gugliotta 6'10 250 F/C | The Big Seizure is back and now the Suns will further shorten his career by sticking him at center. Do the Suns hate this guy or what? |
| Anfernee Hardaway 6'7 215 G | I guarantee he will do or say something stupid this year. Somehow, he didn't make any press lines last year but he did want credit for taking a back seat to Marion, Marbury, and Stoudemire. Umm, congratulations on reaching the downside of your career? |
| Casey Jacobsen 6'6 215 G/F | Not only does Casey play like Pat Garrity but he kind of looks like him. |
| DerMarr Johnson 6'9 201 G/F | One broken neck with a side order of shitty jump shooting coming right up! |
| Joe Johnson 6'7 235 G/F | A swingman with an inconsistent jump shot and has absolutely no idea what defense is. That sounds about right for Phoenix, actually. |
| Brevin Knight 5'10 170 G | This guy might end up playing for about 3 or 4 different teams this season. Everyone wants him for his expiring contract but nobody wants him because he's short and sucks on top of it. I'm almost tired of typing that last sentence out. |
| Dejan Koturovic 7'0 260 C | Stay away from the players who can actually play, Dejan. You might give them basketball AIDS. |
| Stephon Marbury 6'2 205 G | Supposedly last season was his best season ever but it was right on par with the rest of his averages. The real truth is Phoenix finally got a guy down low to play some minutes that hasn't had a seizure. |
| Shawn Marion 6'7 215 F | He jumps like he's superman and shoots like a 3rd grader. How many guys can make it into the NBA when they shoot from their chin? Phoenix has two of them! |
| Nick Sheppard 6'11 270 C | Go play with the other rejects, Nick. |
| Amare Stoudemire 6'10 245 F | He's the other guy who shoots like a 3rd grade. Actually, he can't shoot at all. |
| Cezary Trybanski 7'2 240 C | The NBA adopted him after Dirk's jump shooting slaughtered his family and homeland. |
| Jake Voskuhl 6'11 245 C | The Suns adopted him because they don't have any centers that are worth a damn. |
| Ray Weathers 6'4 205 G | He's a ray of sunshine to the other players trying to make the team because he's so god damn bad. |
| Scott Williams 6'10 260 C | The announcers still call him "Scotty". When you hit the age of 30 or so, shouldn't you stop the whole "Scotty" thing? Or does that rule only apply when your last name isn't Pippen? |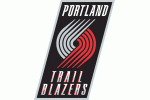 | | |
| --- | --- |
| Derek Anderson 6'5 195 G | If you look in the NBA dictionary under "Mid-level Exception Player" you'll see Derek Anderson. |
| Ruben Boumtje-Boumtje 7'0 257 C | Boumtje Boumtje Boumtje Boumtje Boumtje Boumtje |
| Dale Davis 6'11 252 F/C | Will he kill someone next summer when his contract runs out and he doesn't get a decent contract? |
| Jerald Honeycutt 6'9 265 G/F | Did he learn how to play defense yet? |
| Jeff McInnis 6'4 179 G | He went from a starter on the Clippers to 3rd string on the Blazers. I don't even know what to think of that. |
| Tracy Murray 6'7 230 F | Stop shooting 3's, Tracy. Please? |
| Mamadou N'diaye 7'0 255 C | When an NCAA coach is in doubt, he goes to Africa and recruits a guy with the last name of N'diaye apparently. Then he plays around lots of talented players so he fucks up less and an NBA team takes a chance on him. The only thing Mamadou is putting in the basket is more oranges. |
| Travis Outlaw 6'9 210 F | Obvious Outlaw-Jailblazer joke goes here. Why not? Everyone else has made the joke, why can't I? |
| Robert Pack 6'2 190 G | Ten years ago he was dunking on 7 footers. Today he's passing to some guy named Mamadou N'diaye and praying he doesn't blow another assist for him. Injuries suck, huh Robert? |
| Scott Padgett 6'9 240 F | His giant ears and inbred face can make 3's at a 40% clip. |
| Ruben Patterson 6'5 224 F | Now that his coach doesn't want to even play him anymore, what's the over-under on the amount of teenagers he rapes? |
| Livan Pyfrom 7'0 240 C | Aren't there enough American stiffs to go around? Why did Portland feel the need to import one? Doesn't Greg Kite deserve another chance? |
| Zachary Randolph 6'9 253 F | The power forward that doesn't know how to block a shot. |
| Norm Richardson 6'5 190 G | The only reason he made it in the league is because he's a coach's kid. Do Norm and Mike Dunleavy Jr. hang out and watch Teen Wolf in their pajamas at Kobe Bryant's place while Kobe watches from a distance? |
| Damon Stoudamire 5'10 171 G | Mighty Mouse would have to be high to shoot as poorly as he did last year. Unfortunately for Mo Cheeks, he had to look down the bench and stare into the eyes of Jeff McInnis. That's like choosing between eating your own shit or your own puke. |
| Rasheed Wallace 6'11 230 F | The plan is that the 6'11 Wallace starts at SF and the 6'9 Randolph starts at PF. I think you get higher when you hit the bong further away from the basket. |
| Bonzi Wells 6'5 210 G/F | If you download Bonzi Buddy does he flick 3 pointers while flipping you off? |
| | |
| --- | --- |
| Qyntel Woods 6'8 221 F | Remember last year when he was compared to Tracy McGrady? At least McGrady got off the bench last year. |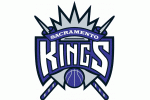 | | |
| --- | --- |
| Roberto Bergersen 6'6 200 G | "Hello, my name is Roberto Bergersen. You killed my father: prepare to die. Now, offer me a guaranteed contract." |
| Mike Bibby 6'1 190 G | Not only does he speak as though he's a muppet but he almost played like one last year too. How long did he bitch about getting a max contract only to play like a mediocre point guard? |
| Rodney Buford 6'5 189 G/F | I think him and Erick Strickland are actually the same person. |
| Doug Christie 6'6 205 G | He's back for another season…as long as his wife lets him come out and play. |
| Vlade Divac 7'1 260 C | He's also back for another season despite being a chain smoker and looking like that weird French guy that offers to take you to his hotel room while talking like Pepe LePew. |
| Lawrence Funderburke 6'9 230 F | Chris Webber's backup. So he's basically a starter. |
| Bobby Jackson 6'1 185 G | Not only does he deserve a starting point guard spot but he deserves a shot as a talk show host with that exuberant personality of his. |
| Ashante Johnson 6'9 215 F | His days are cold without a contract. |
| Brandin Knight 6'0 180 G | Pretty good player in college. Too bad they don't have 6'0 SGs in the NBA. Well, not in the west. |
| Tony Massenburg 6'9 250 F/C | Has he joined a new team yet? What's the holdup? |
| Brad Miller 7'0 261 C | A summary of the east: Brad was an all-star in the east but he should probably be a backup in the west. |
| Anthony Peeler 6'4 208 G | He plays the "backup to Doug Christie who has had a pretty unrecognizable NBA career but he will get minutes in Sacramento and everyone will now overrate him" role this year. The torch has been passed to him from Jim Jackson before him and Hedo Turkoglu before him. |
| Phil Ricci 6'7 253 F | He'll be philling it up in a midget PF league in Mexico somewhere. |
| Jabari Smith 6'11 240 F | "Hey guys, I played with Stromile Swift in college and was a lot better than him but he was the lottery pick." You gotta love "upside"! |
| Darius Songaila 6'9 248 F | Ten years ago he would've been a lottery pick in last years draft. Last year, he was a marginal 2nd round pick. He ended up playing in Russia last year. I couldn't make that up. |
| Peja Stojakovic 6'10 229 F | The Big Interview will end up getting a very minor injury and blame his horrendous play on it. Oh wait, that's every year in the playoffs for him. |
| Mark Strickland 6'10 220 F | Another gangly player masquerading as a PF. Someone needs to whisper to Mark that this only works in the east. |
| Gerald Wallace 6'7 215 F | He keeps dunking and making you think he has actual NBA skill. |
| Chris Webber 6'10 245 F | There isn't a funnier thing in sports than watching Chris Webber act like he wants the ball in a clutch situation only to see him kick it back out almost immediately. Does he start sweating when Tyra Banks goes to kiss him? Does he try to call a time-out when he's about to orgasm? Inquiring minds need to know. |

| | |
| --- | --- |
| Ray Allen 6'5 205 G | He tore up the west in the 2nd half of the season last year. Now, Seattle wants to give him a max contract extension since all he can do is go down. That's why Seattle does things like ignore their rebounding needs and trades for Vin Baker. |
| Brent Barry 6'6 215 G | Be honest; did you actually know he was playing in Seattle now? |
| Calvin Booth 6'11 240 C | If you are near 7 feet tall and have handled a basketball before, the Sonics will give you a long-term contract. |
| Nick Collison 6'9 255 F | He's already out for the year with a separated shoulder. These guys weren't going anywhere anyway; don't worry about it, Nick. |
| Antonio Daniels 6'4 205 G | This is the team's best option at PG if they don't stick Barry there. I feel like throwing up. |
| Reggie Evans 6'8 245 F | He can board. That's it. And he'll foul the living fuck out of you while doing it. |
| Richie Frahm 6'5 210 G | A guy named Richie on an NBA roster? Does he ride his bike to training camp with a baseball card in the spokes too? |
| Jason Hart 6'3 181 G | A career 3rd string PG who is still sticking around somehow. He's probably a starter here. |
| Jerome James 7'1 272 C | Raw doesn't really describe him. Untalented is a better word. |
| Rashard Lewis 6'10 215 F | A 6'10 perimeter player. That's perfect for a team with no rebounding and no post game whatsoever. |
| Mikki Moore 7'0 230 C | Mikki Mikki you're so bad. You're so bad you blew your long-term contract in Detroit. Hey Mikki! |
| Paccelis Morlende 6'2 185 G | Nope. |
| Ronald Murray 6'4 190 G | He's probably their best point guard but the team is too stupid to see it. |
| Vitaly Potapenko 6'10 285 F/C | All aboard the "Ukraine Train"! Next stop: Buyout City! |
| Vladimir Radmanovic 6'10 230 F | There isn't a paler player in the league. Do you think he has sex with groupies while he plays Everquest? |
| Luke Ridnour 6'2 175 G | It was a good sign for Seattle last year when his college team was handed to him and they vastly underachieved. Good luck, Seattle. |
| Ansu Sesay 6'9 225 F | Is his name missing a letter or something? E sn't ery ood. |
| Galen Young 6'6 230 G | No Galen, you're not making this team either. |
This concludes my exclusive NBA training camp analysis. This next season looks pretty exciting and I will be posting a season preview in the next week. Also, I can't believe you read this entire column.