This Mormon Is No Moron!
By: Dallas Mavericks Superstar Shawn Bradley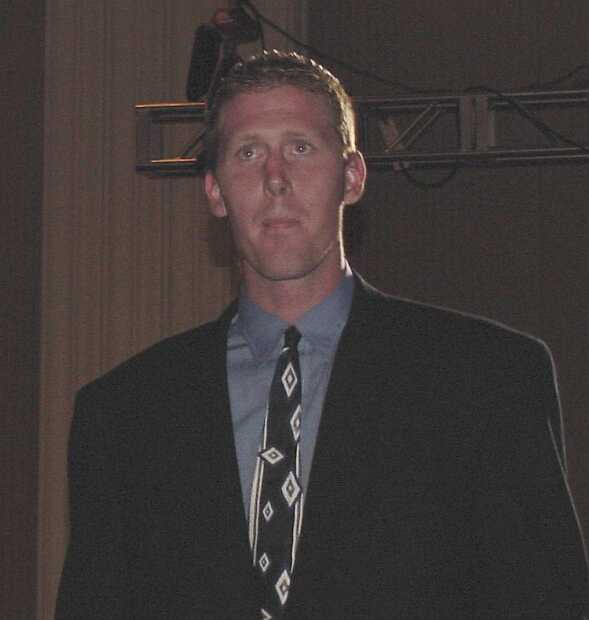 "Goodness gracious! This image is almost as big as me!
Every day I see things written about Chris Webber or Anfernee "Penny" Hardaway but nobody ever realizes that I was sandwiched between the two during the 1993 NBA draft. When I disperse this golden nugget of information people look at me as though I am, indeed, 7 feet 6 inches tall! They say, "Damn Shawn, that's pretty impressive. Like your mad game." And that's precisely what this article is all about: my mad game.
There's a lot about Shawn Bradley that the public doesn't know. For instance, I actually had to hire a personal chef to "beef" me up to my current stature. Can you believe that? At one time I was skinnier than I am now! Woah!
The other thing the world has yet to discover about me is that I am world-reknowned as a dominating defensive force against some of the league's most elite and maneuverable centers. It pains me to see the state of the NBA in this day and age so I have decided to release a guide of sorts for youngsters out there. In addition, I would also like to toot my own horn a time or two because let's face it; Webber and Hardaway aren't the same players they used to be while I am clearly still in my neverending prime.
Are you ready for the magic journey? Leave your coordination at the door!